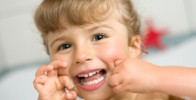 Pediatric DENTIST IN Liberty Lake

Choosing the right dentist is an important choice to make. Dr. Evans and his staff are trained on the latest dental treatments & technologies...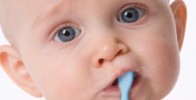 How Old Should My Child Be?

Experts agree - your child's first dental visit should be scheduled around their first birthday. This provides your child an opportunity to get to know and become comfortable with the doctor and staff.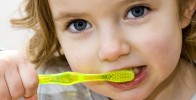 Your Child's Dental Health is Important

The most common chronic childhood disease in America is tooth decay. Many studies have been conducted on the importance of starting children early with good dental hygiene.
Liberty Lake Pediatric Dentist
As a Spokane area pediatric dental office, we strive to meet the unique needs of children. Our children's dental programs include being committed to family-centered oral health for infants, children, adolescents and special needs patients.

Our dentist and staff maintain the highest standards in pediatric dental and oral care. We specialize in providing outstanding dental service for infants, children, adolescents and young adults. Our goal is to establish great oral health habits and a program of preventive dental care early in your child's life.

Our friendly staff of professionals prides itself on making kids feel comfortable within the office setting. We strive to create an environment that encourages preventive care from infancy through adolescence, that is kid friendly, facilitates communication with families, respects privacy, encourages affection and promotes great oral health. Early, regular visits to the pediatric dentist will build a trust that will help young children prepare for a lifetime of good check-ups.

Start your children's dental program with us or simply search our KiDDS Dental website for further information! If you have any questions or concerns regarding your children's teeth and over all oral health, please do not hesitate to visit with our knowledgeable pediatric dental staff. We will provide you with a wealth of information about your child's growth and development. With awareness comes better preventative care. Your kids teeth and oral health are very important to us. Visit our pediatric dentist office today in Liberty Lake, conveniently located between Spokane and Coeur d'Alene.

KiDDS Dental patients and their smiles are our most important asset, and we are committed to develop long-lasting, trusting relationships with all of our patients, and meeting all of your children's dental needs.
Your referrals are welcome and appreciated. We would love to help all children in the greater Spokane area!
We look forward to seeing you and your kids!


OFFICE HOURS
| | |
| --- | --- |
| Mon | 8:00 AM to 4:00 PM |
| Tue | 8:00 AM to 5:00 PM |
| Wed | 11:00 AM to 6:00 PM |
| Thu | 7:00 AM to 1:00 PM |
| Fri | By Appointment |
| Sat | By Appointment |
| Sun | Closed |
Emergency services provided 24 hours a day, seven days a week for existing patients. Call our office for recorded information on how to contact our doctor on call. 509-891-7070